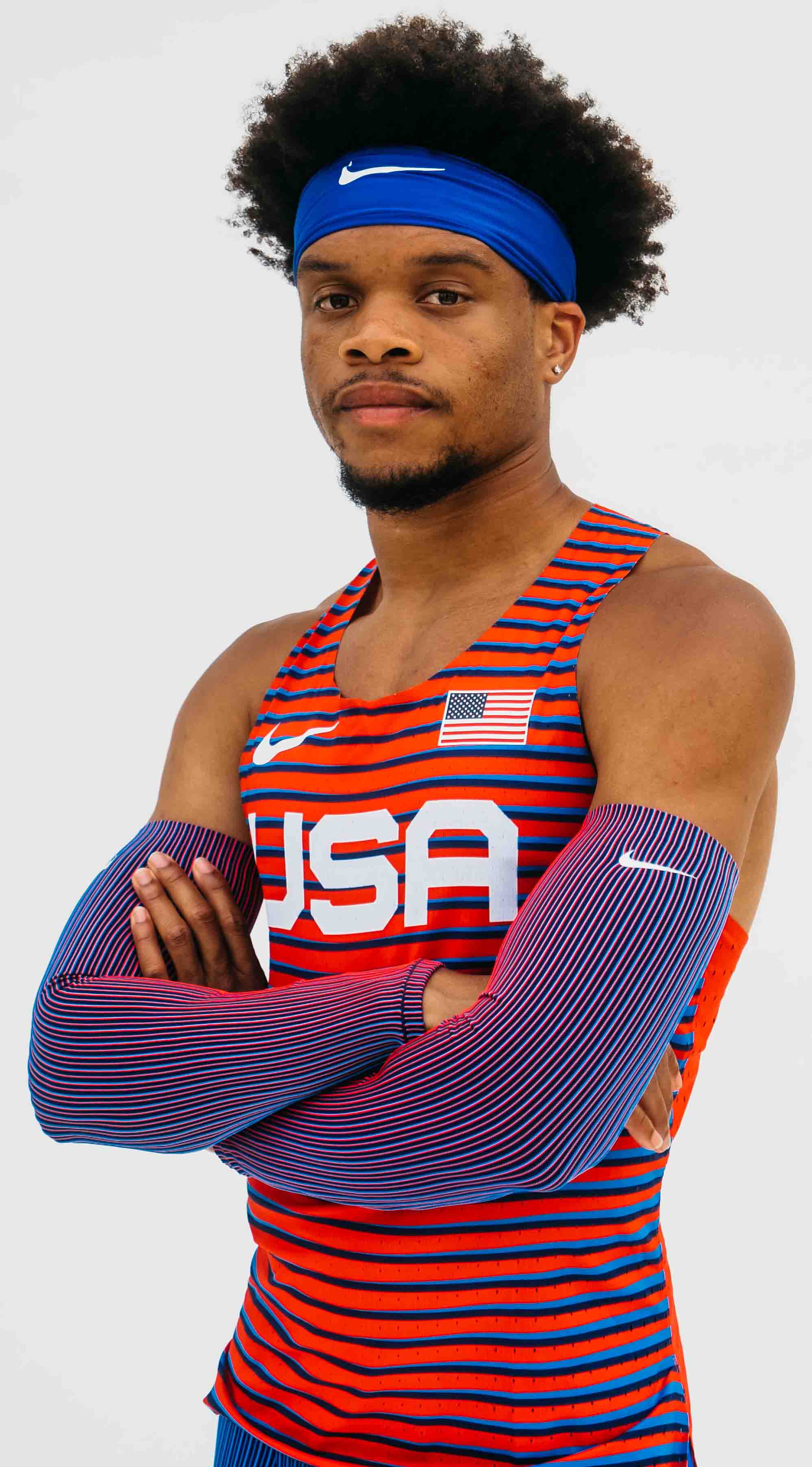 Noah Malone is a decorated Division I track athlete from Fishers, Ind. and a member of the U.S. Paralympic Team. He will make his debut in the 2020 Summer Paralympics as one of the first legally blind Division I track athletes in the nation.
Malone is a sprinter for Team USA Track and Field, competing in the 100-meter and 400-meter dashes in the T12 classification. Finals for the 100-meter dash are on Aug. 29, and the 400-meter dash finals are scheduled for Sept. 1.
Over the years, Malone has competed in three international meets. His many athletic accomplishments include winning gold at the 2019 World Para Athletics Championships as a member of the 4x100-meter relay and anchoring Indiana State's record-holding 4x100-meter relay team.
While in high school, Malone participated in Bosma's Student Training and Employment Program (STEP), one of Bosma's many vision rehabilitation programs. STEP provided him with the confidence to navigate life. Through the program, he had the opportunity to develop valuable work experience and gain life skills.
We want to congratulate Noah on his hard work and success. We are grateful to be a part of his journey and to watch him grow over the past several years.
In September, Malone's memoir, Losing Vision, Not Dreams: Reflections on My Teenage Years, will be released. In the memoir, Malone shares his journey of vision loss and becoming a Paralympian. Our President and CEO at Bosma, Jeffrey Mittman, was honored to write the foreword in the book.
To pre-order a copy today, please visit https://www.noahmalone1.com/.
Update: Noah has won two silver medals in the 2020 Paralympics in Tokyo. His first silver was in the 100 meter with a time of 10:66. He won the second medal Wednesday night in the 400 meter with a personal best time. Noah will also run in the 4x100 Universal Relay.
Preliminary 4x100 Universal Relay Round 1 heat: September 2@11 p.m. EDT
Final 4x100 Universal Relay Final: September 3rd@8:15 a.m. EDT