Thank you for joining us on August 7, 2021 for a great event. We will post information soon about next year's event.
You can help change the lives of thousands of Hoosiers who are blind.

Don't miss your chance to be a part of one of the largest and most impactful philanthropic galas of the year. This unique event will be filled with fun and inspiration as we raise critical funds for rehabilitation programs for people who are blind. During dinner, the lights are turned off and everyone dons a sleep shade for a brief, yet enlightening experience.
This event is wheelchair accessible. Materials will be provided in large print and Braille, and a sign language interpreter will be available upon request. Please inform us of any food allergy requests. If you need accommodations, please contact Mary at 317.704.8168 or marys@bosma.org no later than 15 business days prior to the event.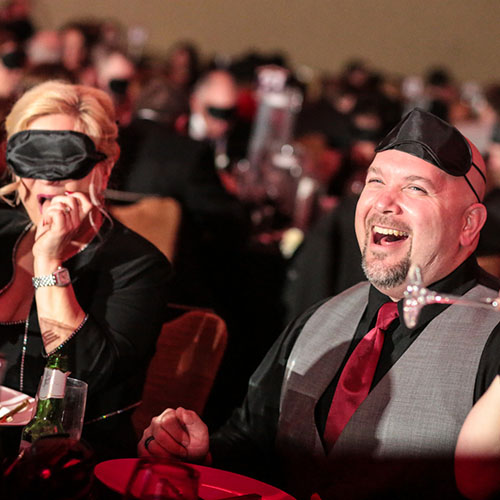 Purchase your Tickets
Information on ticket sales will be posted soon.