It's Never Too Late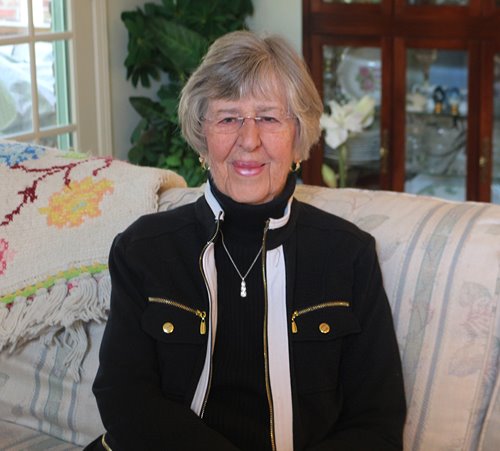 Barbara Rager has been struggling with vision issues since she can remember, but it hasn't stopped her from living a long, full life.

"I got my first glasses when I was 5 or 6. That was about 82 years ago. They were heavy, thick things. My Mom thought kids would make fun of me, but no one did. At least not until I was teaching first grade and a little boy in my class called me four-eyes!" Barbara laughed.

Her story is compelling. She has been part of the dramatic growth of the optometry profession since the early 1940s and has never been afraid of trying the latest product or technique. She was fitted for some of the first contact lenses (developed for football players). They had a plunger to put them in the eye and take them out, as well as a canal for liquid to protect the eye.

She's had hard and soft lenses, multiple eye surgeries, and now receives shots every 8-10 weeks for macular degeneration. She has dealt with severe myopia and glaucoma, but instead of being bitter, she remains positive.

When Barbara's daughter, Christa, suggested she make her holiday charitable donation to Bosma, neither realized how life-changing it would be. Christa called Louise Jones at Bosma's Visionary Opportunities Foundation, and soon the conversation turned to Barbara's vision issues. "When Louise said we (Bosma) can help, I was amazed. I had no idea Bosma could help someone like my Mom," Christa explained.

Bosma's Community-Based, In-Home Services introduced devices Barbara was eager to try. "They observe you in your home, assess your needs, and then provide you with the tools to help you and your situation," Barbara said.

"They brought me a reading label wand that tells me the color of the clothes in my closet, the name of the pills I'm taking, even the ingredients in my pantry! They gave me two kinds of sunglasses, a floor and table lamp with color correction, a special tablet and markers - all kinds of tools. Everyone I've encountered is so helpful and joyful," Barbara said.

"Mom is from a generation that doesn't ask for help. She wants to remain as independent as possible, and Bosma has made that possible. We're so thankful we found them," Christa said.
"What would I tell people like me about calling Bosma? It's never too late. Just GO!"


-Barbara Rager