Bosma Means Business
Consider the ramifications of being given a diagnosis of impending vision loss. Think about how it might affect your self-worth. Your future.
Just because a person has lost their vision does not mean they have lost their desire to earn a living to support themselves and their family. We work with clients on job training, vocational skills and career coaching. Our top priority is for Hoosiers who are blind or visually impaired to pursue employment, be productive and earn their way. And companies who hire our candidates share the same goal.
Support is provided by generous donors of the Bosma Visionary Opportunities Foundation.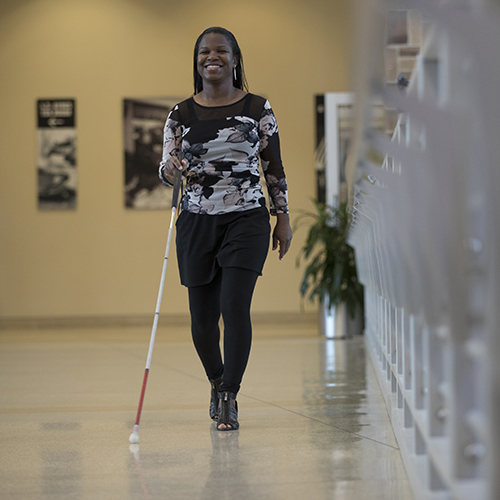 Adult Employment Services
Ready to get to work? Our Employment Services team is ready to help you reach your career goals.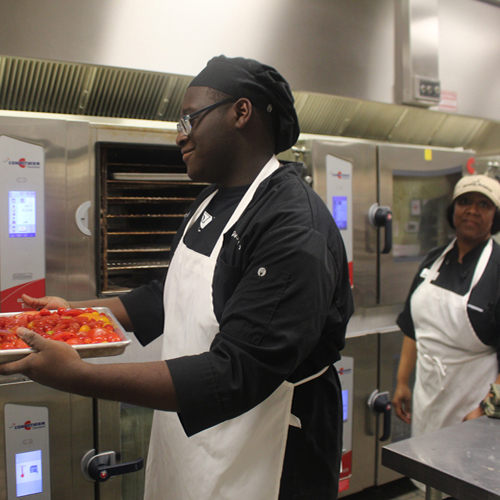 Youth Employment Services
Our Youth Employment Services help high school students prepare to transition into employment or higher education after graduation.
Prospective Employers
Our team of employment specialists is often out in the community, helping businesses like yours understand the benefits of hiring people who are blind or visually impaired. Our goal is to change the conversation from disability to ability by focusing on what people who are blind or visually impaired bring to the table.
We are here to answer your questions/concerns as well as to provide coaching and consultation.
To learn more about employer outreach assistance or if you would like to talk about hiring a client, please contact us.