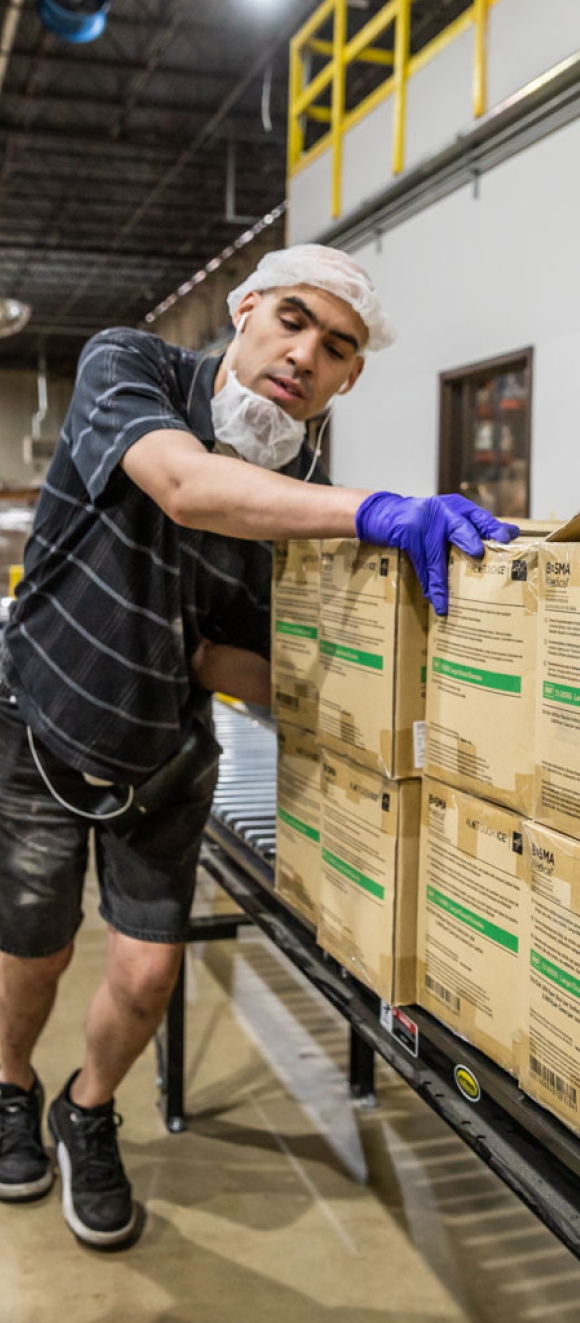 For over 100 years, Bosma has helped Hoosiers navigate blindness. Through a social enterprise model, we provide vital products and services to the government, as well as private companies. This in turn provides meaningful employment for people with vision loss who would otherwise face a 70% unemployment rate. Over 50% of our employees are blind or visually impaired, but they have no trouble meeting the demands of today's business environment. We partner with companies large and small to meet their contract packaging and fulfillment needs and provide a variety of products to various customers across the country.
The work we do also allows us to provide critical rehabilitation and training through our Center for Visionary Solutions. Navigating vision loss can present serious challenges, and each year thousands of Hoosiers don't know where to turn when injury or illness takes their sight. Our programs teach the skills they need to live independently – from cooking and cleaning to using a computer and work skills.
Because of our work and the generosity of our donors, our programs are offered at little to no cost to our clients. Bosma Visionary Opportunities Foundation raises funds to support the essential programs at the Center for Visionary Solutions. Because of the many people who give, we bring hope to so many each year.
We rely on a community of donors and volunteers to sustain our work. We invite individuals and businesses to join our mission and become partners. We also host special events throughout the year to raise awareness and build support for Hoosiers who are blind or visually impaired.