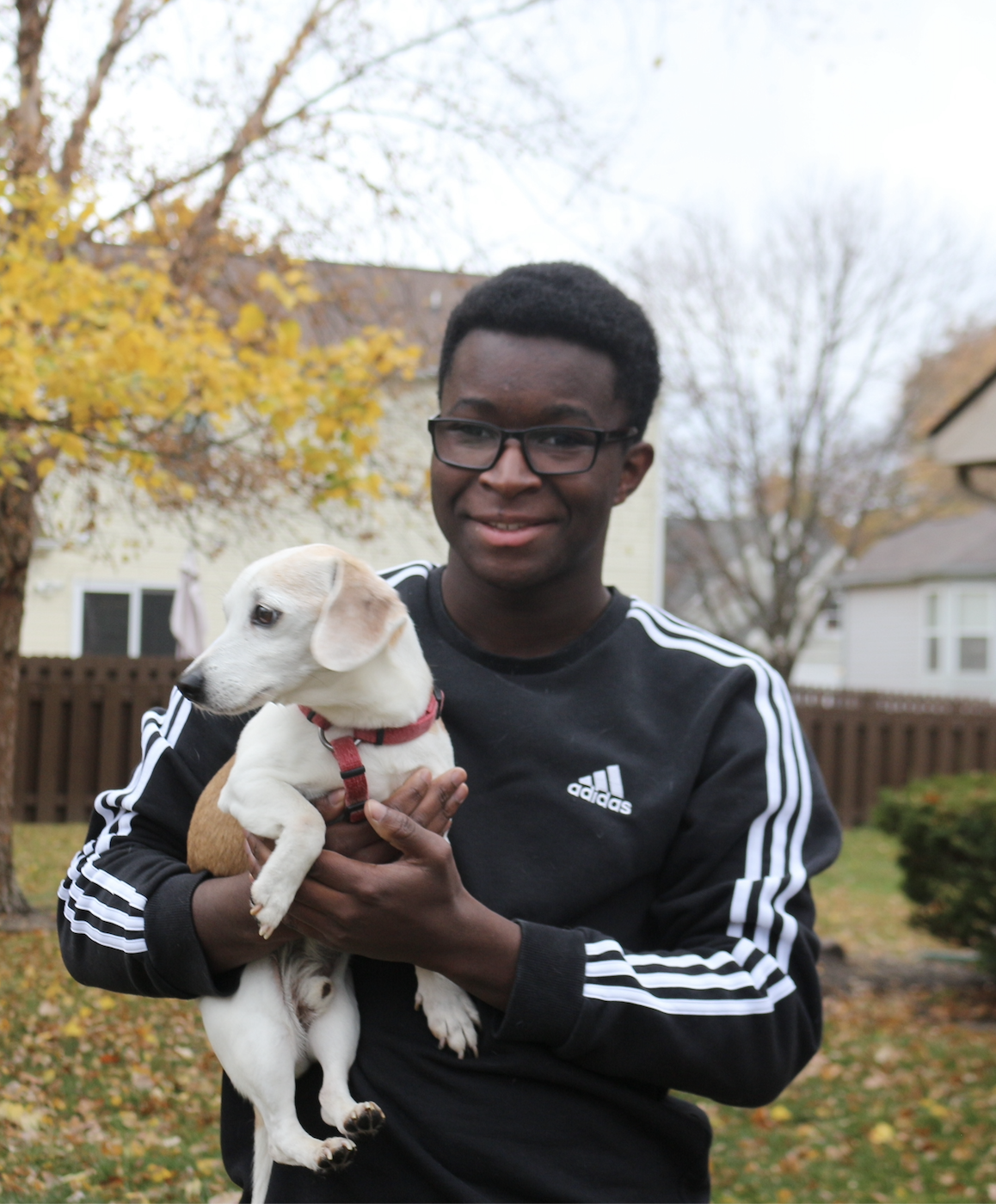 Dan Nanista is like most other 18-year-olds. As a senior at Hamilton Southeastern High School, he's eager to graduate and is busy making plans for his future.
But Dan has to work a little harder for the things other kids take for granted. He was born with Optic Nerve Hypoplasia, a vision issue some refer to as dancing eyes. His condition can create threatening physical issues as well, but fortunately, Dan is currently in the 90th percentile of vision.
He receives accommodations in high school for his vision issues - extended times on tests, larger print lessons, and a vision therapist who first recommended Bosma's Student Training and Employment Program (STEP) to Dan. A program offered in partnership with the Indiana School for the Blind and Visually Impaired.
Dan will tell you he wanted no part of STEP. "I felt like I had everything I needed," he explained. But the therapist, along with Dan's mom Linda, pushed him to go outside his comfort zone. Dan is so glad they did.
"I was surprised at the skills I didn't have, especially for being successful on the job. They not only taught me how the real work world is, but they also taught me living skills like cooking. I really needed that one...I almost burned down the kitchen one day heating a bagel!" Dan laughed.
STEP places every student in a job along with a job coach who teaches them how to navigate the workplace. Dan was placed in Banzi Balloons, a family-owned business in Indianapolis, and loved it. He continued working there through the summer.
"Dan had never been away from home and dropping him off that first day took a lot of trust. But they (the STEP team) were so accommodating. Not only was he trained in job and living skills, but they took the group to restaurants and tried to do one fun thing every night with the kids. Dan was very homesick at first, but by the time the program was over he was so enthusiastic! Bosma continues to follow up with us and stay in touch. They just feel like family," Linda said.
As for Dan? He plans to get his associate's degree and then go to Valparaiso University to get a degree in meteorology.
"I like science and weather - dangerous weather. I want to be a storm chaser!" he concluded.