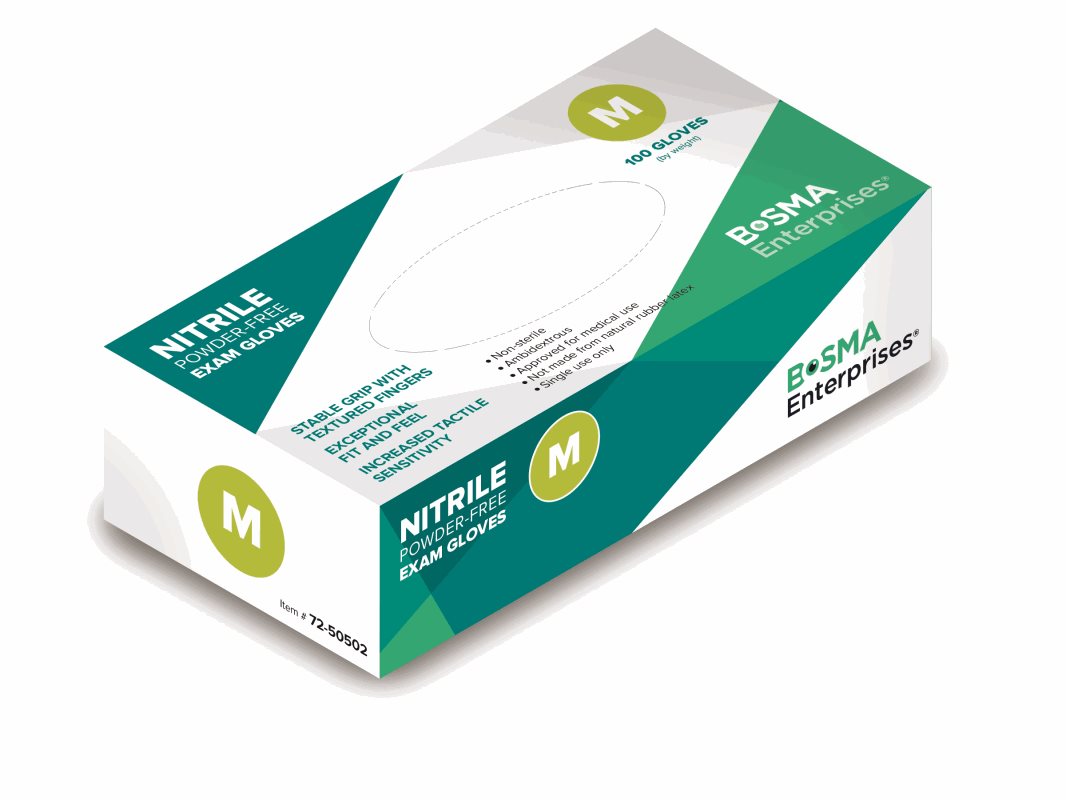 Good Works Performance Pro Exam Glove
Good Works
TM
Performance Pro
TM
examination gloves from Bosma Enterprises offer textured fingers for superior grip. The exceptional fit and feel makes this glove great for use in a variety of settings and offers increased tactile sensitivity. These gloves are tested for use with chemotherapy drugs.
DAPA#: SPO200-07-H-0020
Color: Blue
Finish: Textured fingertips
Type: Ambidextrous/Non-Sterile /Disposable/Single Use
Nitrile glove
Palm Thickness: 3.5 mil
Finger Thickness: 4.5 mil
Tested for use with chemotherapy drugs in accordance with ASTM D6978
Complies with FDA Biocompatibility Guidance for Medical Devices
510(K) / Approved for medical use
Component materials comply with FDA regulations for food contact
Packaging: 100/Box; 10 Boxes/Case
Order Now
Call us at 800.362.5463 or email us at orderexpress@bosma.org to place your order.
Download PDF